Glacier Fruit Bowl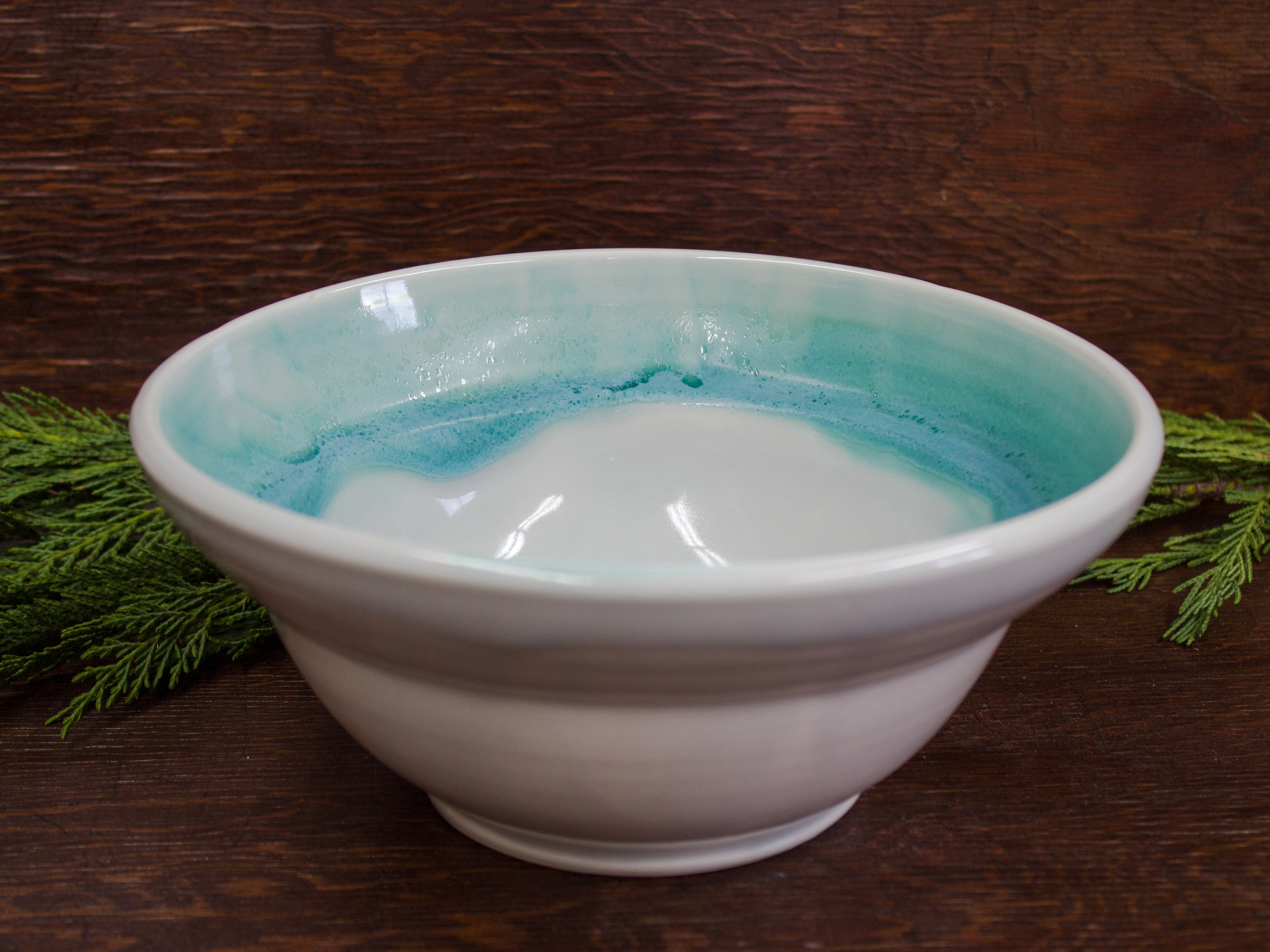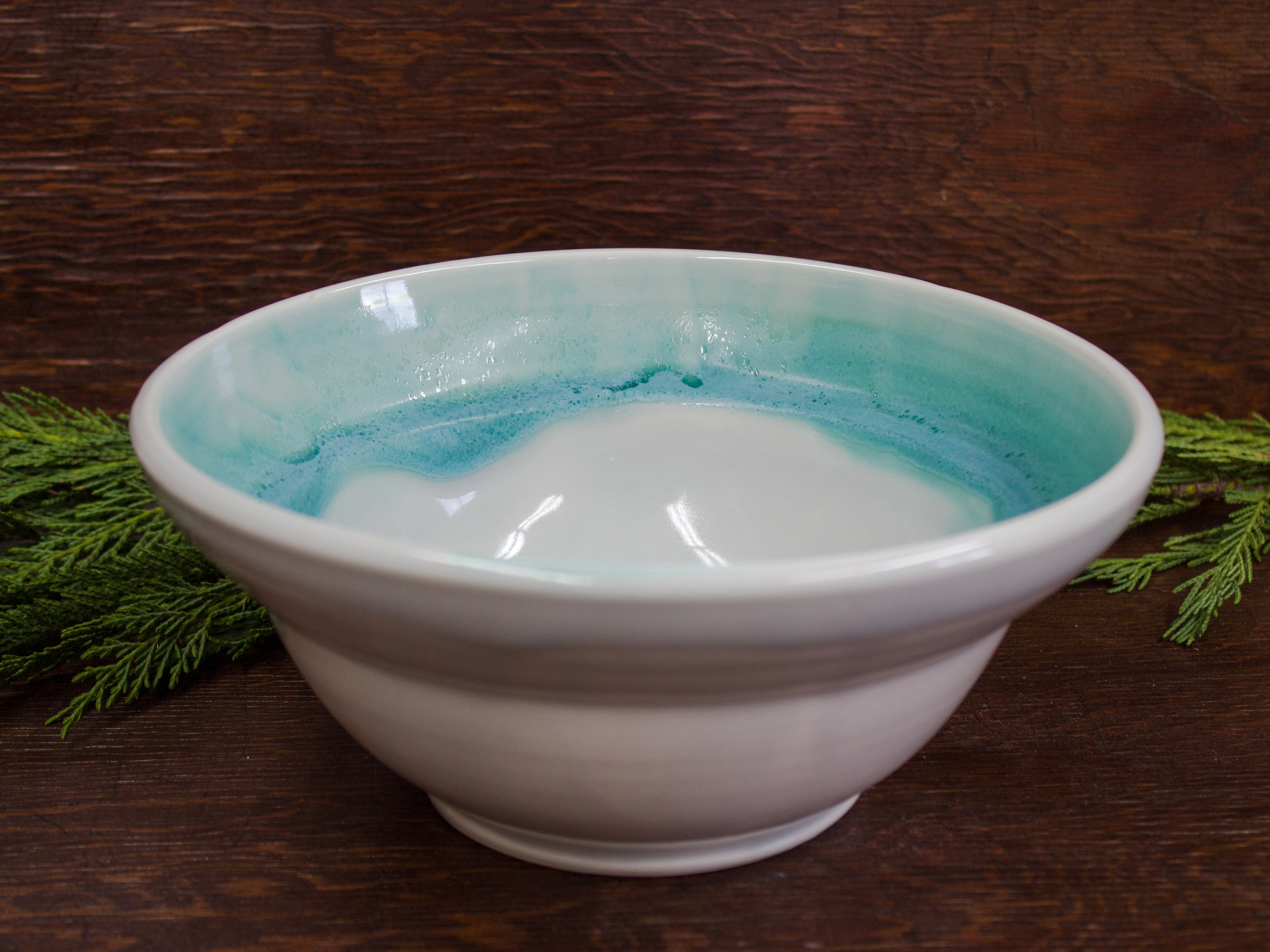 Glacier Fruit Bowl
Aproximately 9" round and 4" deep.
The bright blue rim is a super fun frame for your colourful fruit! Also great for popcorn, rolls, a lot of ice cream, or wearing on your head as a fun hat.
NOTE: please don't use this bowl as a hat, it will probably fall off and hit your foot and I can't be party to that.